Adresse: 8920 Sømna

Helgeland Museum, Abt. Sømna Dorfplatz, liegt wunderschön von der Kirche in Vik und hat 12 alte und restaurierte Gebäude.
Das Museum konzentriert sich auf die Geschichte der Landwirtschaft und Küche, und hat eine große Sammlung von landwirtschaftlichen Geräten und Haushaltsutensilien. In einem der Gebäude des Museums sind ein Brotbackofen gebaut und im Museumsshop können sie frische Backwaren verkaufen. Im Museum gibt es auch ein Café und touristinformation - ein gutes Treffen in Sømna.
Mehr anzeigen
Holiday homes
Entfernung: 1,8 km
Amtmannstua is an authentic timber house from the year 1800. The house is situated 1,2 kilometers from FV17, Kystriksveien, in Sømna. Upon booking, the house will be booked as one unit (1 room), minimum 3 days, maximum 12 people. Living in an old house like Amtmannsstua is an experience in itself, but there are also many other possibilities for activities and experiences. Bicycles are included in the rent.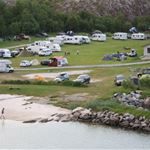 Campsites
Entfernung: 11,8 km
At the foot of the mountain Torghatten, beautifully situated. About 15-20 min by car to Brønnøysund city centre. The facility has cabins and apartments with 2 bedrooms, showers and WC. Sites for mobile homes and caravans.
Accommodation
Entfernung: 20,7 km
Corner Hotel - Hotel in the center of Brønnøysund, a coastal town in the middle of Norway! Corner Hotel offers affordable accommodation in close proximity to Norway's perhaps most beautiful coastal stretch. Vega world herritage area is only a 25 minute boat ride away. The motel is perfect for those who want adventure and activity when visiting Helgeland.