Helgeland Museum avd. Bindal
Adresse: Sørfjordveien 2A, 7980 Terråk
Karte anzeigen

Adresse: Sørfjordveien 2A, 7980 Terråk

Die Geschichte der lokalen Bootsbautraditionen, Holz und borealen Regenwälder!
Bindal Museum (2013 eröffnet) erzählt die Geschichte des Waldes und die Verwendung von Holz. Hier können Sie mit lokalen Bootsbautraditionen, Holz und borealen Wald kennen zu lernen. Museumsladen und ein Café. Das neue Museum befindet sich im Zentrum von Terråk entfernt. Bindal Dorfplatz ist ein authentisches Kleinbetrieb mit abwechslungsreichen Sommer-Ausstellungen. Das Museum liegt auf Vassås, 2,5 km nordöstlich von Terråk Zentrum. Café.
Mehr anzeigen
Holiday homes
Entfernung: 25,1 km
Amtmannstua is an authentic timber house from the year 1800. The house is situated 1,2 kilometers from FV17, Kystriksveien, in Sømna. Upon booking, the house will be booked as one unit (1 room), minimum 3 days, maximum 12 people. Living in an old house like Amtmannsstua is an experience in itself, but there are also many other possibilities for activities and experiences. Bicycles are included in the rent.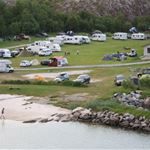 Campsites
Entfernung: 36,1 km
At the foot of the mountain Torghatten, beautifully situated. About 15-20 min by car to Brønnøysund city centre. The facility has cabins and apartments with 2 bedrooms, showers and WC. Sites for mobile homes and caravans.