Die Nordnorwegische Schule für Pensionäre
Adresse: Vik, 8920 SØMNA
Karte anzeigen
Adresse: Vik, 8920 SØMNA

Die Nordnorwegische Schule für Pensionäre.
Ein Unterrichts-/Freizeitangebot, welches lebensnahe und nützliche Information vermitteln will. Es soll zu Aktivität und sozialer Gesinnung inspirieren und sowohl ältere alsjüngere Menschen dazu motivieren, ihre Schaffensfreude und Lebenslust zu entfalten. 3 bis 14 tägische Kurse. Preis von 390,- nkr./Tag (Vollpension und Kursabgaben inkl.)
Mehr anzeigen
Über diese Aktivität
Telefonnummer Reservierung
Email
Holiday homes
Entfernung: 1,6 km
Amtmannstua is an authentic timber house from the year 1800. The house is situated 1,2 kilometers from FV17, Kystriksveien, in Sømna. Upon booking, the house will be booked as one unit (1 room), minimum 3 days, maximum 12 people. Living in an old house like Amtmannsstua is an experience in itself, but there are also many other possibilities for activities and experiences. Bicycles are included in the rent.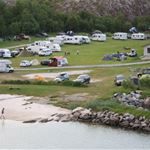 Campsites
Entfernung: 9,5 km
At the foot of the mountain Torghatten, beautifully situated. About 15-20 min by car to Brønnøysund city centre. The facility has cabins and apartments with 2 bedrooms, showers and WC. Sites for mobile homes and caravans.
Accommodation
Entfernung: 18,1 km
Corner Hotel - Hotel in the center of Brønnøysund, a coastal town in the middle of Norway! Corner Hotel offers affordable accommodation in close proximity to Norway's perhaps most beautiful coastal stretch. Vega world herritage area is only a 25 minute boat ride away. The motel is perfect for those who want adventure and activity when visiting Helgeland.