Childrens Bicyle
Date: Wednesday 23 jun 2021 - Sunday 31 Oct 2021
Show map
Book now - choose start date and product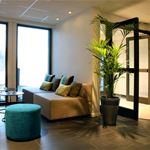 Hotels
Distance: 105 meters
Thon Hotel Brønnøysund is situated in the heart of idyllic seaside town of Brønnøysund, on the Helgeland coast. The hotel has new beautiful rooms and a new restaurant with a beer garden. Free outdoor parking.
Accommodation
Distance: 140 meters
Corner Hotel stands on Storgata, the main street of Brønnøysund. The hotel is well suited for guests who wish to explore the offerings of this coastal town, and travel to tempting attractions in Helgeland. Nearby are many good restaurants, the express boat quay, the quay for the Hurtigruten coastal steamer, as well as the bus terminal, and the airport is not far.
Campsites
Distance: 6.5 km
Skogmo Family Camping is idyllic situated in tranquil surroundings 12 km south of Brønnøysund. It offers a relaxed family-friendly atmosphere well away from the city, where children can play freely and safely.